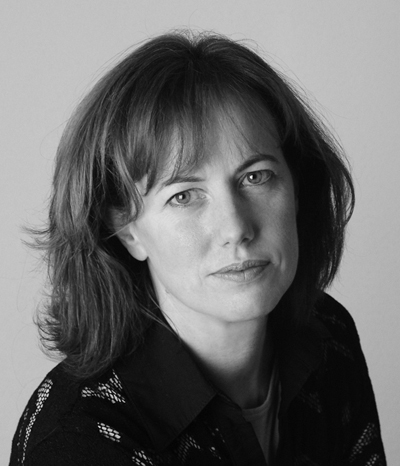 Ana Villalba: clay illustration
Illustrations and figures made in plasticine, clay, papers, fabrics... For advertising, editing, scientific projects... also for private comissions.
Ilustraciones y figuras hechas con plastilina, arcilla, papeles, tejidos... Para proyectos publicitarios, editoriales, científicos... y también para particulares.
Contact: info@anavillalba.com
ANA VILLALBA Y SUS FIGURAS DE PLASTILINA
Interview in the spanish magazine "Tu Suerte".
Entrevista en la revista "Tu Suerte"
ANA VILLALBA AND HER PLASTICINE WORK
The imagination has no limits. This is what we thought when we received, by chance, the illustrations that this woman makes with a really curious material: plasticine. We did not think it twice and decided to order her the twelve signs of the Zodiac. And what was the result? Here you are.

Ana graduated in Fine Arts, with a major in Sculpture. She owns, along with her husband, a graphic design studio, Colominas & Villalba, where she has created many characters and shapes that first became alive in her imagination, and then as plasticine figures. Working with clay you can do anything you wish: you only need to soften a bright and colorful plasticine, mix it, and let your imagination team up with the sculptor hands. The result is just spectacular.
But she does not only make plasticine. Ana also loves to work combining science, art and nature. She finds her inspiration in nature, where mathematic models are perfectly represented. Ana invents, creates and manipulates raw materials focusing on creativity.
The first question is mandatory. What is your sign of zodiac?
I am an Aries… and yes, I always work using my head first. I like to think everything a new project involves (organize the project and plan the execution).
Why did you decide to use plasticine as a raw material?
When I work with plasticine I feel like living between two worlds that I am very interested in: the sculpture and the illustration. I enjoy like a kid when I am working with anything related with space, volume, materials and sculpture processes. But I am also a passionate of visual communication, the challenge of making images that can express sensations, feelings, messages,...
It is awesome that you were able to turn a kids game into a job. What applications can you find for your creations?
I mainly receive orders from publicity and editorials. I make illustrations for magazines, stories, commercials, posters, flyers, etc,.. I also build prototypes of figures to make more copies, or figures that will show in a film.
We imagine that working with plasticine is a slow process. What part of this process is hard job and what part is patience?
I would say that hard work and patience are equally important. You have to model each of the pieces that are part of the illustration and put them together very carefully without damaging them.
Could you describe the different steps you have to follow? First, you have the idea, and then...
As you just said, the first step is to define the idea, and this is a very important step. Before I start thinking I ask my customer to explain me all the needs that the illustration has to fulfill: the message it will send, who is receiving it, etc. Once I get all that information, I put my brain to work until I find the bright idea that synthesizes everything the customer is asking for. It is also during this phase when I imagine the appearance of the illustration: the different colors, the features of the characters, etc.
Once I have the illustration in my mind I start working directly with plasticine, because having any previous sketch could condition influence negatively the final result. Working with volumes offers you many more opportunities than a two dimensions illustration.
And, of course, working with plasticine is completely playful: to model, flatten, twist, smooth, engrave… I am continuously removing, adding, trying, and evaluating. I personally enjoy this phase because all the sensations emerge and I am just starting to define the illustration, focusing on shaping the idea I had in my mind.
When the plasticine result satisfies me, I take a picture and send it by email to the customer.
Do you use any special plasticine? Is it the same kind that kids use at school?
I mainly use common plasticine because it is very consistent and it is easy to work with. This plasticine is very appropriate for making images that are going to be shown in a picture. But, if I have to make figures that are going to be handle (for example, when the figure is a mold), I use a special plasticine that harden with heat.
Which is the project you are specially proud of?
Mmmm, ha, ha, ha… I have two "characters" I am very, very proud of. They are not made of plasticine, they are "meat and bone", their names are Javier and Ana.
Seriously, If I had to highlight one illustration, I would choose one that I made in 2000 for the poster that announced the exposition of my plasticine figures at Sephora Cultural Center in Barcelona. It was the first plasticine I had of job after my first child, Javier, was born. I perfectly remember how intense and emotive were all the sensations I had. In fact, that illustration is the same one I have printed in my business cards.
What are the most exciting projects you are working on right now?
I am particularly interested in working with unconventional ways of making illustrations using fabric, cardboard paper, wood, metal, objects that I can take from the nature, … Now I am very interested in investigating the plasticity, texture, and the different ways of transmit sensations. And I am also studying the different organic shapes and how they can be mathematically interpreted. I love to know more about that common point of science, art and nature and how they are related to the concept of harmony.
Short curriculum vitae
Ana Villalba was born in Vera de Moncayo, a small village of Zaragoza province. She studied High School in Borja, two years of Industrial Engineering in Zaragoza and graduated in Fine Arts, major in Sculpture, in Barcelona. She started working on advertising projects making plans fro products, graphics where she enjoyed very much using geometry and technical drawing. Ana is the co-founder of the Graphic Design Studio Colominas & Villalba along with her husband, Joan Colominas. They worked for 14 years in Barcelona and four years ago they moved back to Borja, a small town of Zaragoza. Since Ana started working she had been using plasticine and other materials originally used in sculpture to make advertising and editorial projects. Some of there customers are: Ayuntamiento de Zaragoza, Arbora & Ausonia,
Bodegas Borsao, Diputació de Barcelona, Caixa Manlleu, Caixa Catalunya, Danone, Editorial Casals, Euromutua, Gallina Blanca, Laboratorios Esteve, Marqués de Griñón, Nestlé, Salvat, Telefónica, Terraplena y la revista

Tu Suerte

. www.anavillalba.com

Translated by

Pilar Alegre